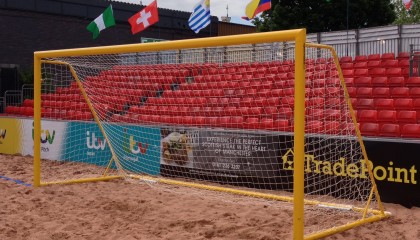 Full size professional beach soccer goal posts.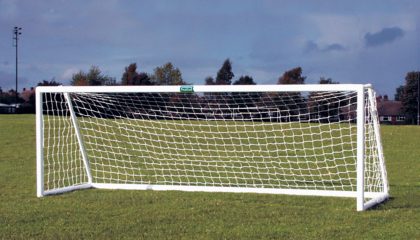 Lightweight uPVC goal that packs in a carry bag for transportation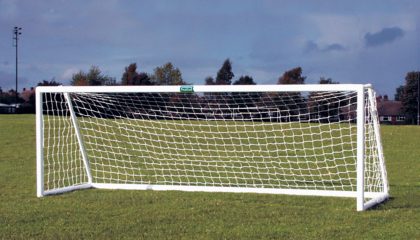 uPVC single section straight crossbar uPVC goal
Strong elliptical alluminim goal ideal in situations where goals are left assembled in secure grounds on artificial or grass surfaces.
Safe lightweight folding goal that can be stored flat after games and locked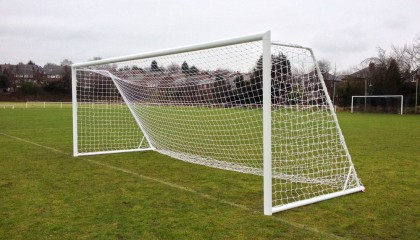 Full size folding and moveable aluminium goals that can fold flat after use for safe storage.
Professional Folding aluminium 9V9 goal. The best Folding Aluminium goal post for easier transportation and storage.
One of the lightest and safest 9v9 folding aluminium goal