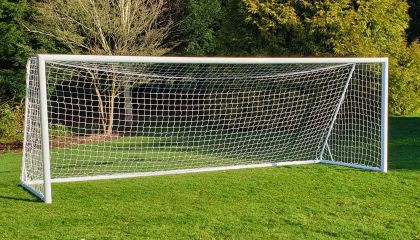 Easy to assemble - not a self build type of goal - fully welded
Fully welded corners, secure if left assembled and also quick releasing if goals need removing with fast removable 'D' shaped net supports.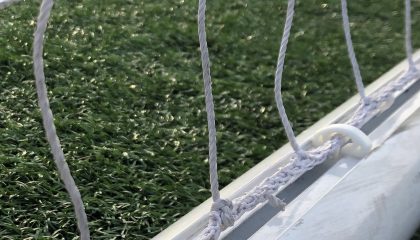 Goalpost Slot Net Fixing - Will fit all aluminum goalposts with channels.
If you intend to take down your goal after each match these are by far the easiest to use, the quickest lightest and strongest goalposts available.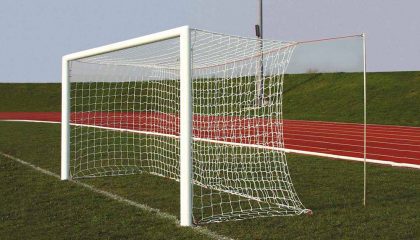 Football Goalposts manufactured in durable elliptical aluminium that is easier to use, are lighter in weight and therefore safer than heavier steel goals.
Free standing demountable professional goal post that is light and easy to move around
Top Quality professional 120mm x 100mm aluminum elliptical 16'x 7' youth stadium goalpost.
ITSA Goal aluminum 8'x4' goal post
The best-priced 5v5 aluminium goal available with strongly reinforced corner brackets and quality goal nets.