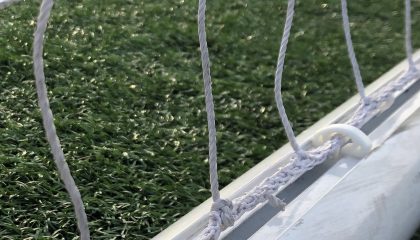 Goalpost Slot Net Fixing - Will fit all aluminum goalposts with channels.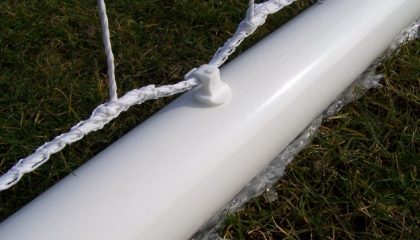 Ground frame net fiximngs.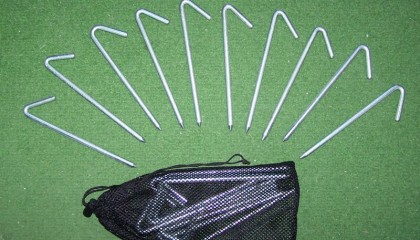 Electro-plated long lasting steel ground pegs that are ideal to fasten down goal post netting on hard grounds. Sold in packs of ten.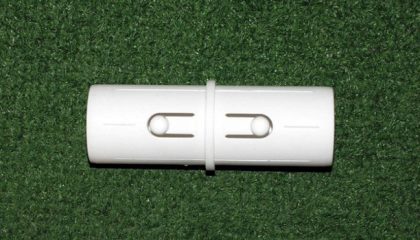 This part connects the rear 40mm Diameter sloping back stanchions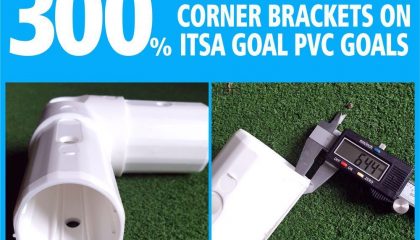 uPVC goal corner bracket without spigot and locking buttons.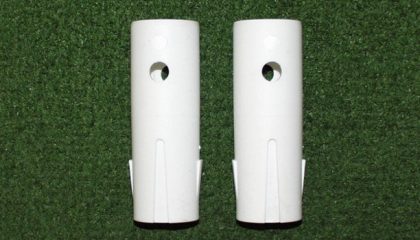 hese goal post Nylon corner spigots are inserted into the Corner Bracket on the ITSA GOAL uPVC goal'.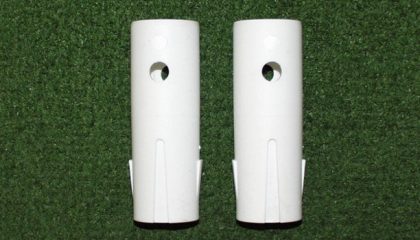 These goal post corner spigots are inserted into the Corner Bracket on the ITSA GOAL uPVC goal