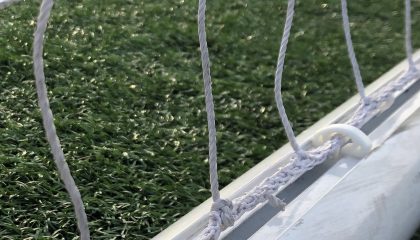 Goalpost Slot Net Fixing - Designed for Itsa Goal aluminium goalposts.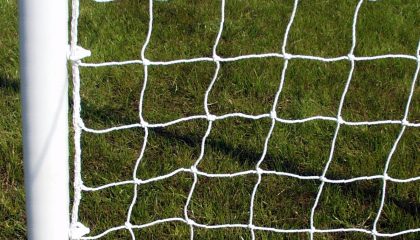 Strong knotted white quality training goal nets.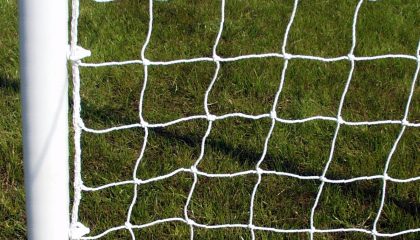 Quality white football goal nets ideal for garden goals.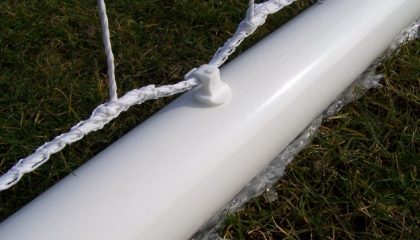 Ground frame net fiximngs.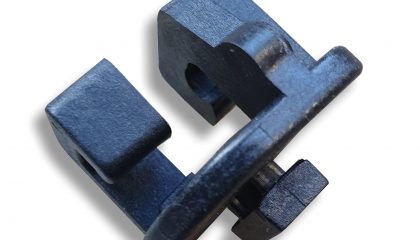 Goal Post Net Fixings for ITSA GOAL Post aluminum goalposts with recessed channels.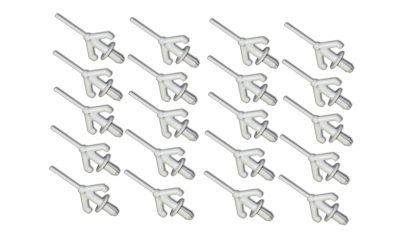 The fastest way to attach nets before a game. The fastest way of removing nets after a game The Neatest way of fixing behind the posts. All the benefits of rear net fixing with total safety.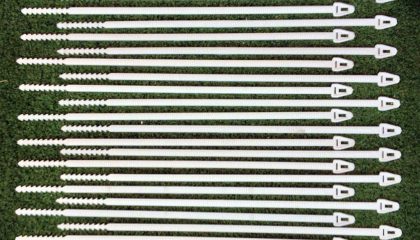 These releasable net ties allow you to neatly fasten nets to goal posts. A patented fixing arrangement enables the tie to stay secured in the same place to the goal net head cords yet release from the goal frame.Prevents fraying along back of goal