Fully welded free-standing aluminium goal.
Fully welded corners, secure if left assembled and also quick releasing if goals need removing with fast removable 'D' shaped net supports.
An innovative Folding free standing mini soccer professional goal post.
The only full size portable goal that packs in a bag - ideal for tournaments
Patented ITSA GOAL product - Anti theft , proper locking socketed steel goal for exposed public areas. Ideal for local authorities with interchangeable uprights.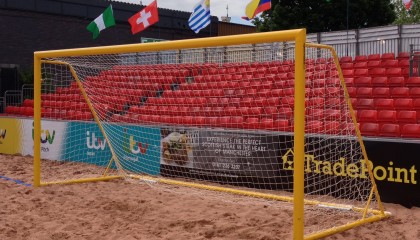 Full size professional beach soccer goal posts.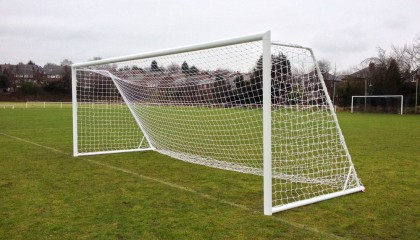 Full size folding and moveable aluminium goals that can fold flat after use for safe storage.
Steel Anti-Vandal 24'x8' - Patented ITSA GOAL product - Anti-theft, locking socketed steel goalpost for exposed public pitches