A versitile goal that can be packed in a bag for transportation after the game - ideal for tournaments in differing locations.
The best quality functional uPVC 9 V 9 goal post with a two years manufacturers guarantee*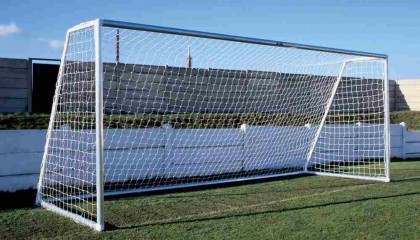 Professional Aluminum 9v9 goalpost
An affordabe aluminium 9v9 goal ideal for matches, true straight crossbars and proper ball rebound.
Top Quality professional 120mm x 100mm aluminum elliptical 16'x 7' youth stadium goalpost.
The only Anti Theft goal available - Market leading safety and Innovation in goal post design.
Strong elliptical alluminim goal ideal in situations where goals are left assembled in secure grounds on artificial or grass surfaces.
Professional Folding aluminium 9V9 goal. The best Folding Aluminium goal post for easier transportation and storage.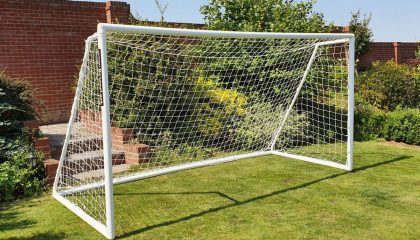 Fast Start Quick Goal - Fast easy to use folding goals