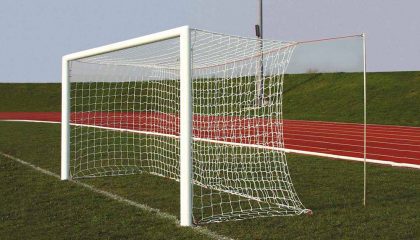 Football Goalposts manufactured in durable elliptical aluminium that is easier to use, are lighter in weight and therefore safer than heavier steel goals.
Free standing demountable professional goal post that is light and easy to move around
This aluminium football goal post was designed and approved for mini soccer and conforms to the British standard BS 8462:2012.
An innovative Folding free standing mini soccer professional goal post.
One of the strongest and safest free-standing lightweight children's Mini-Soccer goals available in the UK.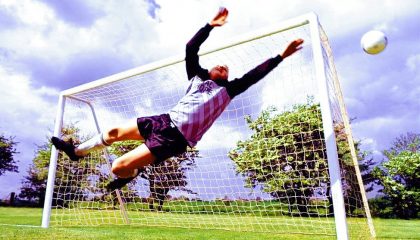 Best garden goal design for use on grass surfaces - ideal for the garden. Fewer goalpost sections so the goal is one of the fastest to assemble on grass surfaces.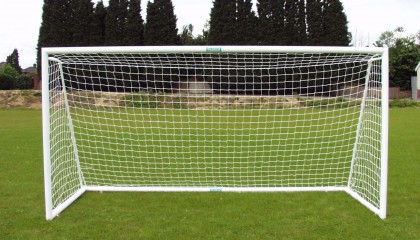 The safest, lightest,strongest and easiest to use folding Mini Soccer goal in the UK,
Multi surface Mini Soccer Goal 12' x 6' with a two section crossbar and ground back bar, enabling the goal to fit into our 2m carry bag. Less sections than a three section crossbar version goal so faster to assemble.
This Match standard football Goal was designed and approved for mini soccer and conforms to the British standard BS 8462:2012 and is without doubt the best uPVC Mini Soccer goal available in the U.K