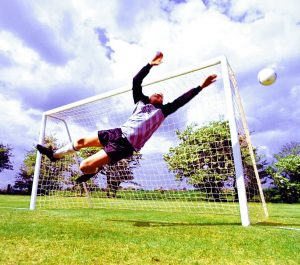 Garden goal post 12'x6′ is a top quality football goal that looks good in any garden. A hard working football goal for the larger garden that can take the hardest shot. A unique anchor system secures the goal post to the grass and no digging is required. Compared to the alternative flimsy Far East products these football goals are a much better investment and are "Made in Sheffield" the home of football by the oldest manufacturer in the world of plastic goal posts, (this goal has been on sale now for over three decades). The garden goal post 12'x6′ is easy to install and includes everything needed including a top quality long lasting net and ground anchors that require no digging. This particular goal is slightly smaller in height than the club Mini Soccer goal but it is ideal for the larger garden and it can be made, if required in the future, to the Mini Soccer match dimensions with the addition of a ground frame. Length of goalpost run back 153cm. The goalpost corner brackets are 300% stronger than competitors' goalposts which is why we can offer the longest goalpost guarantees.
One of the Fastest Assembly Garden goal posts – 12×6 PVC Goals
One of the original uPVC Garden goal post 12×6 designs. This goal has unique front and rear ground anchors to keep the goals firmly anchored in position during play. With the uprights posts anchors down into the grass, there is no need for additional side and ground posts and extra connections along the base frame. With fewer posts and connections, the goals can be assembled faster. Length of goalpost run back 153cm.
A safe, sturdy British value for money goal that is easy to use competitively priced. You will not be disappointed with this football goal…we guarantee it !
GARDEN GOALPOST 12'x6′ FITTING INSTRUCTIONS – Click here to view the goalpost fitting instructions
The best on-line  price for this goal post , visit our shop
Football Goal Post Reviews

Garden goal post 12×6 Goal Reviews

 MR COOPER 2012 – UK Garden Goalpost user – Thanks again the goal is fantastic my son thinks he is Messi !! as its the second goal we have had from soccertackle.com and we have had prompt service I am sure when he outgrows this one we will nowhere to come again. Thank you

 MR RIPPON – UK- 2020 – Review for 12×6 garden goals – From the moment I spoke to Georgina I knew I had come to the right place. She carefully explained all of the different types of goals that they make at their Sheffield manufacturing facility and the difference between their products and lesser quality products on the market. The goal arrived on the agreed date with comprehensive instructions of how to put it together and it was really simple to build. The frame took about 10 minutes to assemble and I was really Impressed with the quality of all of the components. I have bought several much cheaper nets in the past but they barely last a season, I don't anticipate being a problem with this product. This was a surprise Christmas gift for my son Jacob and when he saw it he said it was the best present we could have got him! Needless to say he plays with it everyday but I hadn't factored in that I was supposed to play with him each and everyday as well! It really was a pleasure to deal with this Company from start to finish and I could not recommend Georgina and her team highly enough. Great product, great people.
Thanks again Georgina

 MRS WATH – ST JAMES MARCH 2011 Hi John…Rrecently purchased a set of goal posts from yourself a couple of weeks ago which I have to say are absolutely fantastic.

 Reviewer: Ms Jane Brooks March 2017- England ITSA Goal I can't thank you enough …. the garden goals we have just purchased are outstanding. Our kids are over the moon with their new football goals. We bought another brand a couple of years ago and the quality was no where near as good. We saw your goals at our local Junior football club and we knew where we would be buying out next goalposts from. Top quality A+++.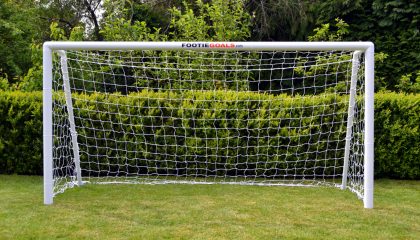 Best kids garden goal design for use on grass surfaces – fast assembly ideal for the garden.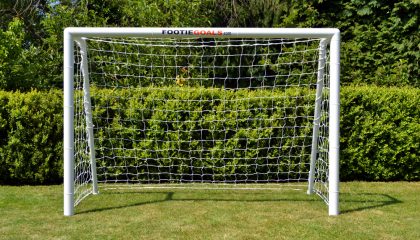 Quality 6'x4' Starter Garen Goal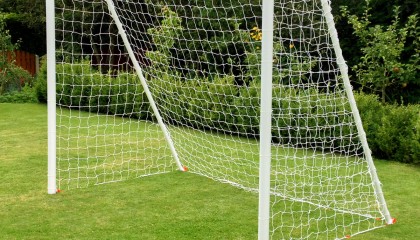 The ideal 5v5 garden goal with extended guarantees and unique goalpost ground anchors.