Goal Post Net size 8'x4′ goal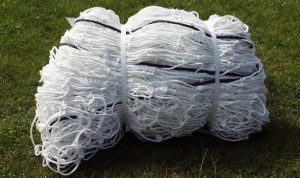 ITSA GGoal Post Net size 8'x4′ goal – Standard shaped goal nets made from high density 2.5mm thick white polyethylene cord (Knotted & braided) for maximum durability. Including a  high quality braided edge cord and net head cord (to hold the roof of the net aloft).  The precise mesh size of 100mm square guarantees a high shock absorption capacity. Quality knotted manufacture to allow repair as opposed to machine-made nets that can't be repaired.  This 8×4 net is also machine washable.
For the 8×4 goalpost net best prices visit  www.soccertackle.com
Robust uPVC single section goalpost - ideal to be left assembled in the garden.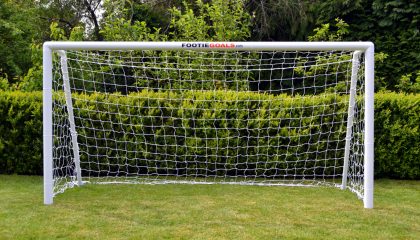 Best kids garden goal design for use on grass surfaces – fast assembly ideal for the garden.