Goal Post Spare Part – Lower Back Stanchion Connector -Nylon version for Flat Pack Alloy Goals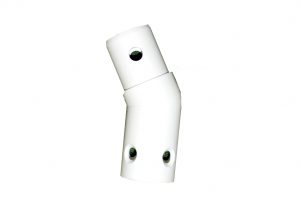 Industrial nylon specially strengthened lower back stanchion connectors for use with aluminum flat pack itsagoal post products.
We also offer a plastic polypropylene version of this product that is used on plastic uPVC goals.
For the latest prices and to buy online visit soccertackle.com click here.